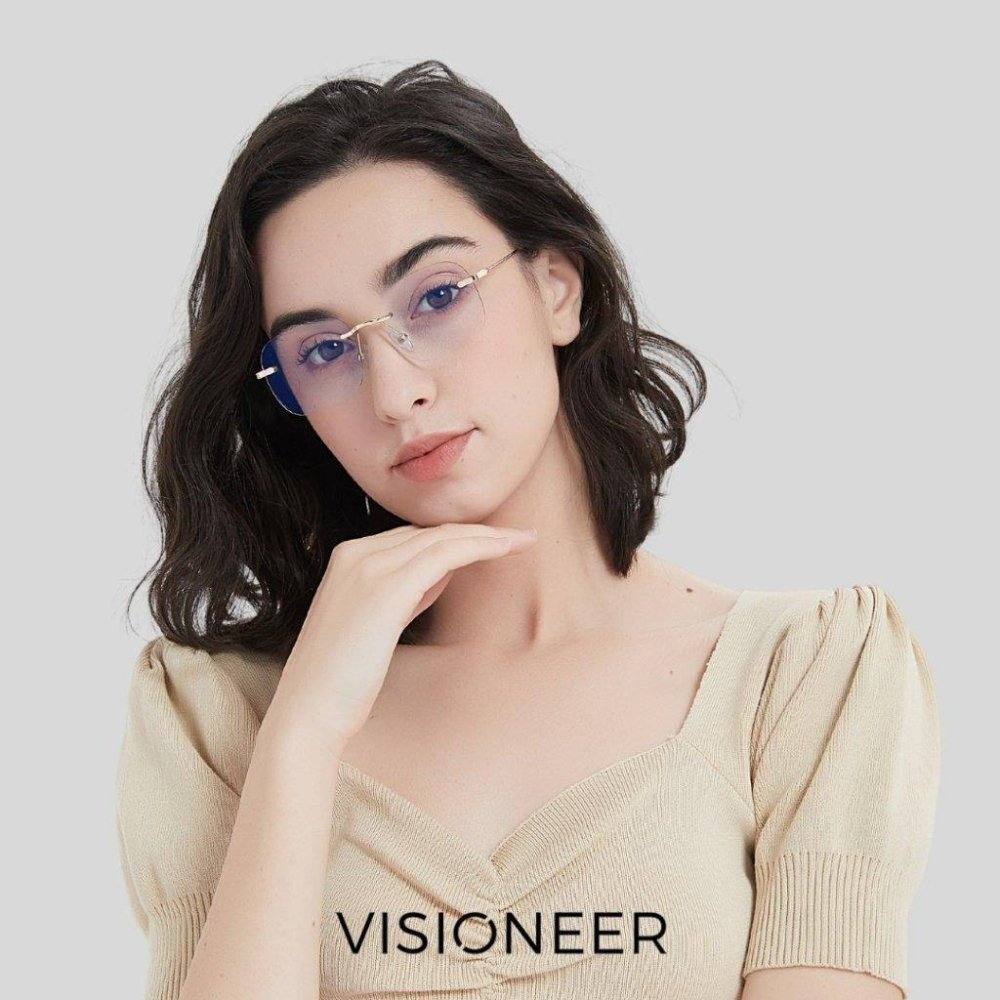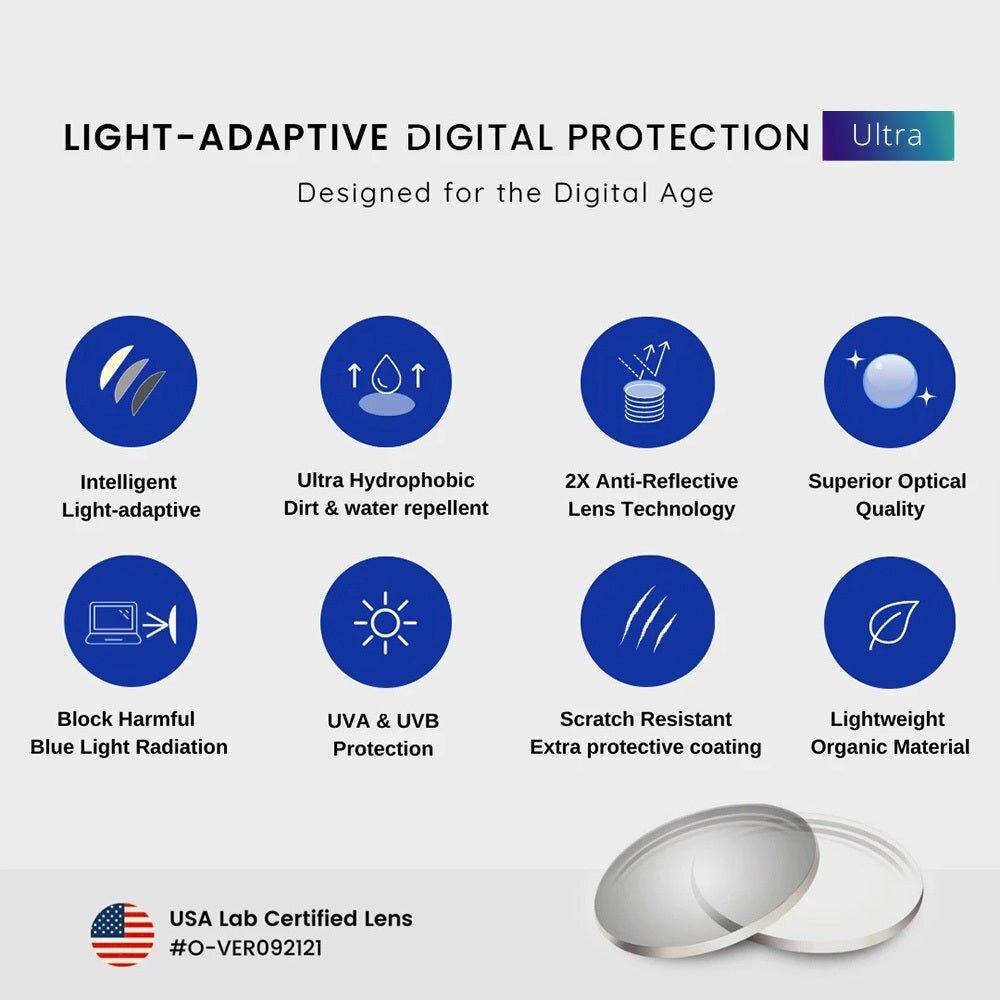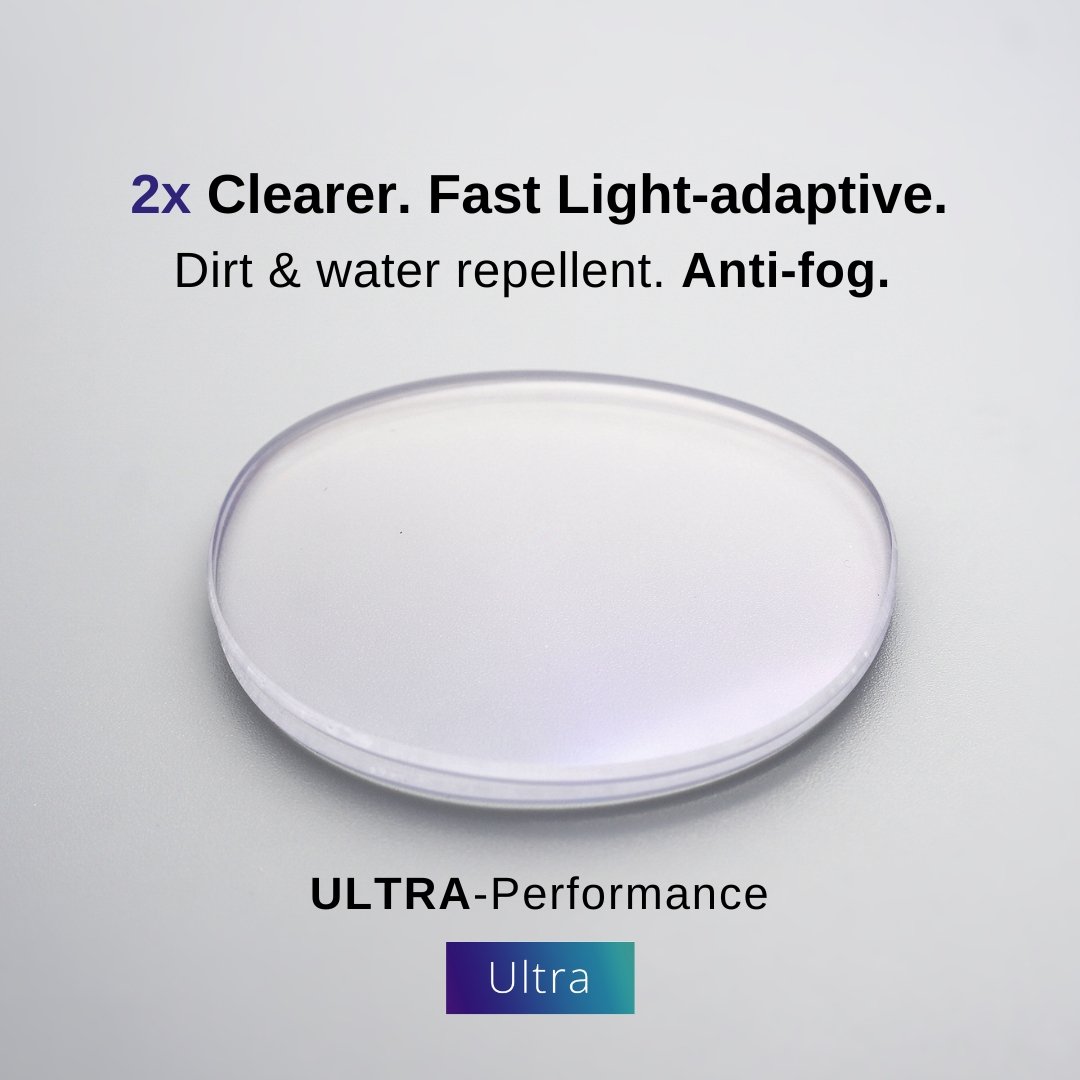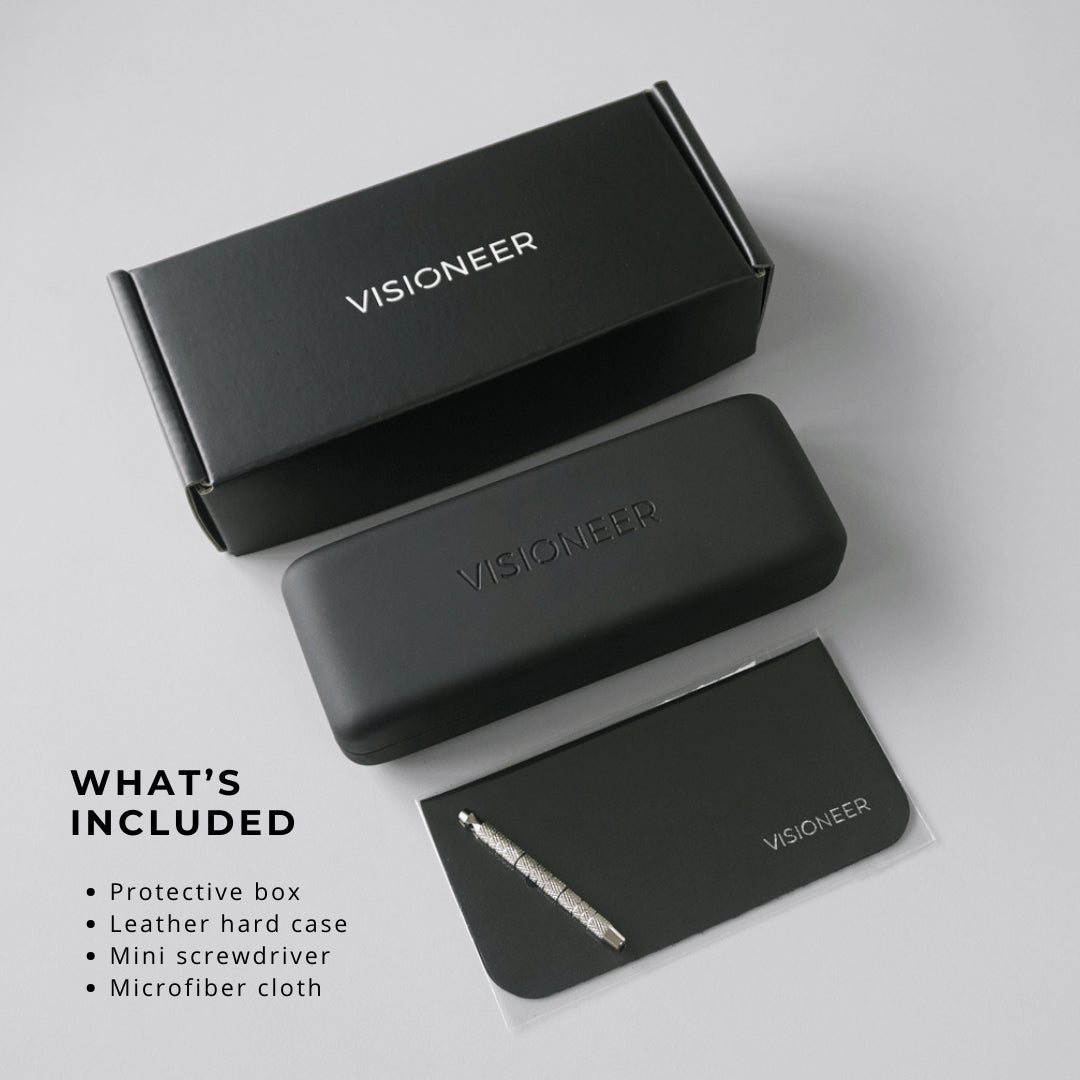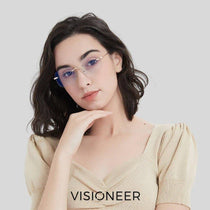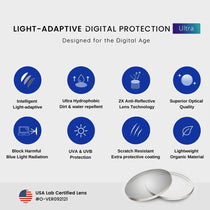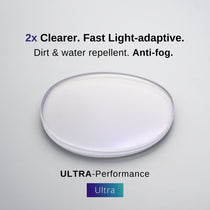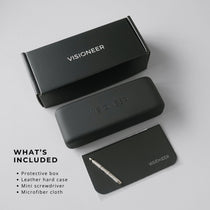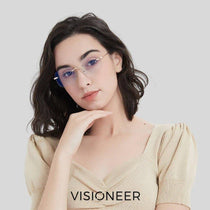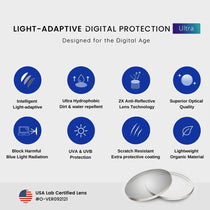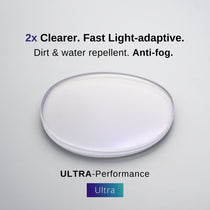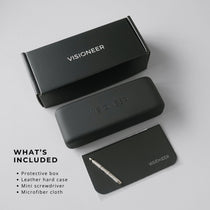 DESCRIPTION
Minimalist rimless glasses that highlight your best features.  Equipped with premium lenses, Kendall Ultra is not only shatter-resistant and lightweight but also offers a comfortable fit and exceptional optical quality.
Visioneer ULTRA Light-Adaptive Digital Protection features
✔ Ultra-high-definition(UHD). Superior optical clarity
✔ High-performance light-adaptive. Fast transition.
✔ Superhydrophobic. Dirt, water-repellent & fog-resistant
✔ Blocks 100% UV rays & filters harmful blue light radiation
✔ Enhanced anti-reflective coating. Minimizes glare and reflection
✔ Helps to reduce eye strain and improve sleep quality
✔ 🇺🇸 USA Lab-Certified Advanced Lens Technology. Cert#O-VER092121
✔ 100% organic material

Frame features
✔ Safe and non-toxic materials
✔ Corrosion-resistant

DIMENSIONS
Frame width: 127 mm
Frame height: 44 mm
Lens width: 50 mm
Lens height: 44 mm
Bridge width: 16 mm
Temple length: 140 mm
Weight: 22 grams

More than what meets the eye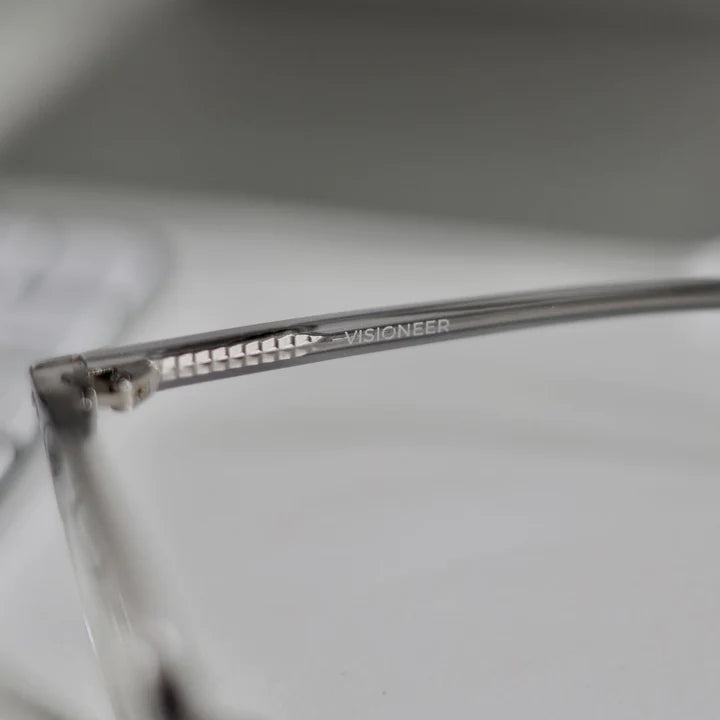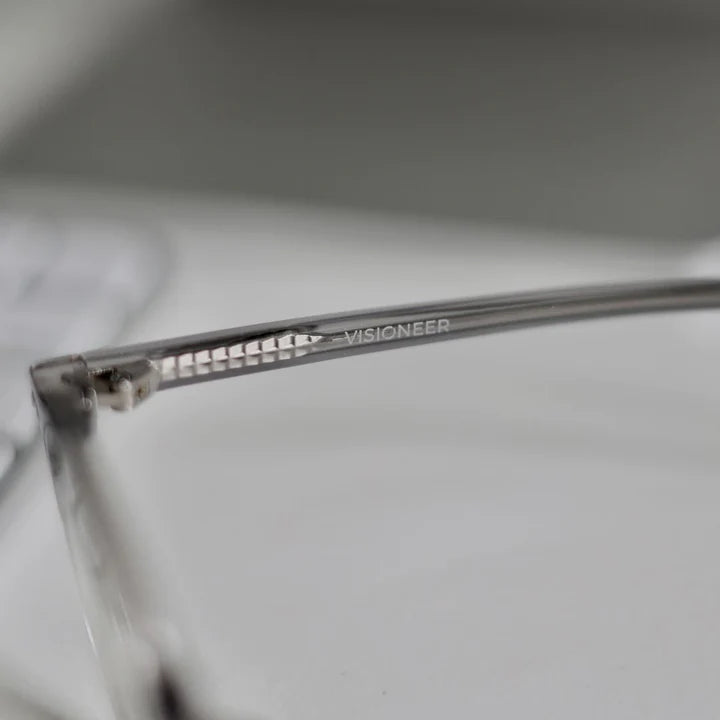 Performance. Design. Durability.
From our lightweight frames to our advanced lenses, every aspect of our products is designed to deliver the best in eye protection and comfort.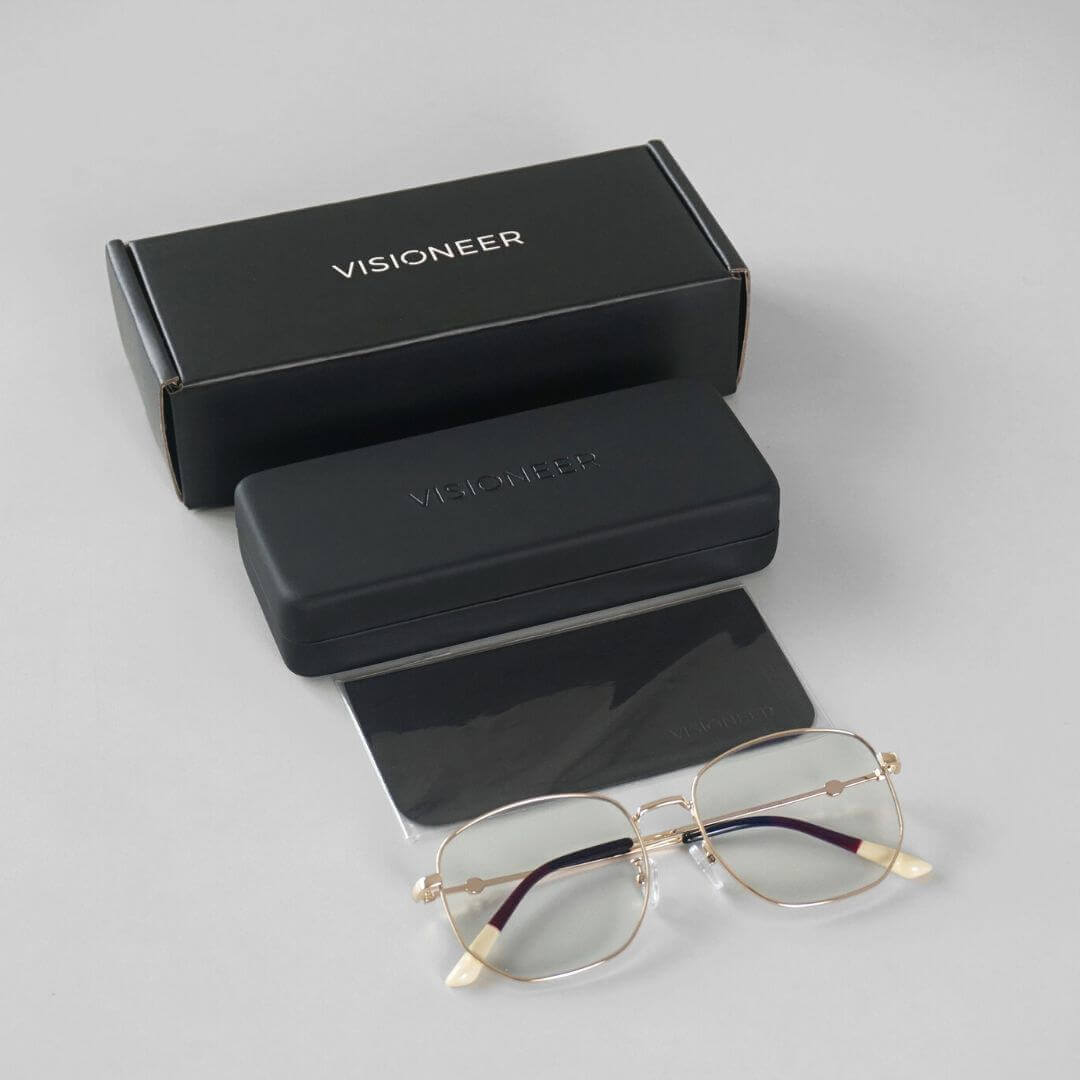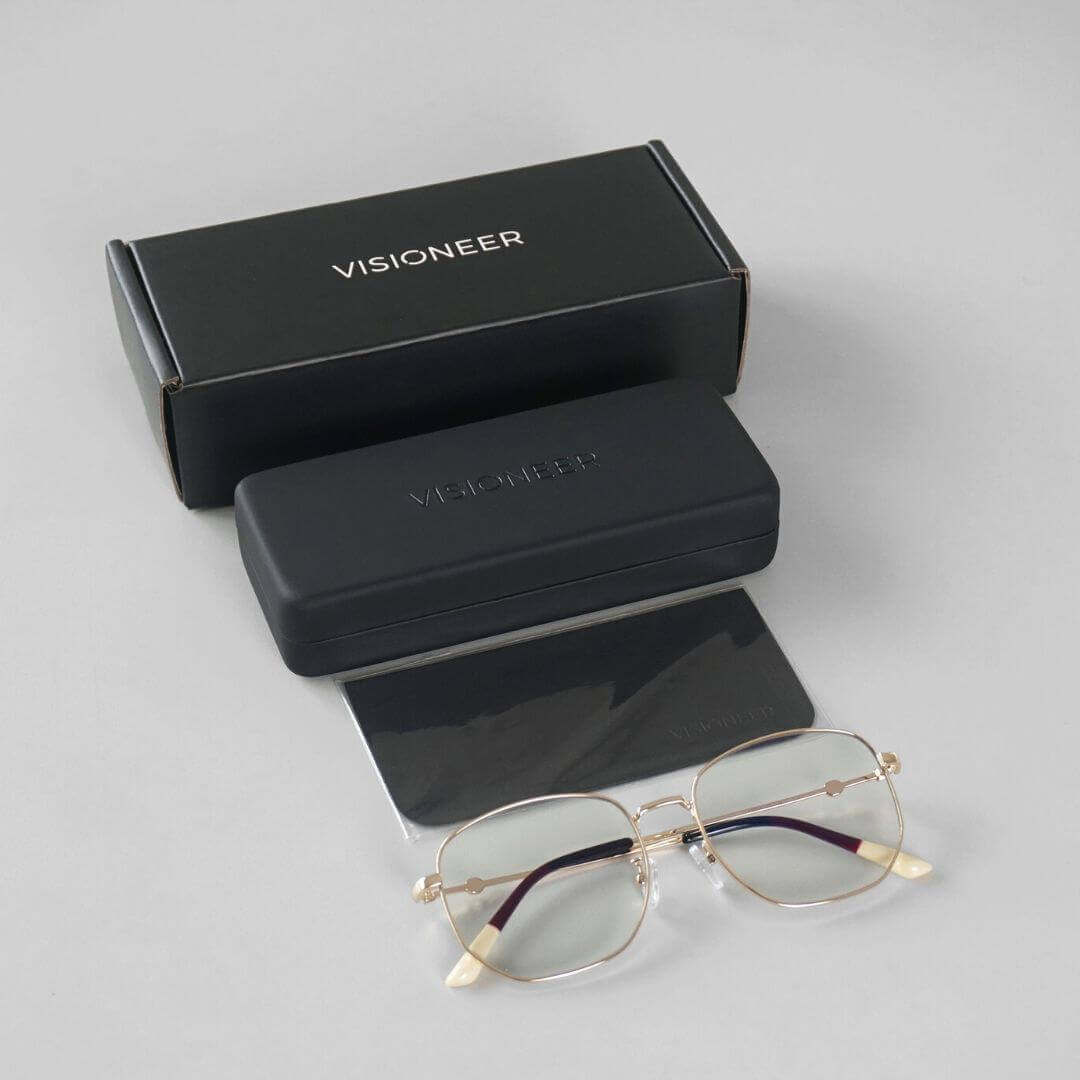 The Package
All our eyewear comes with a high-quality case, microfiber cloth and protective box packaging.
My first rimless glasses, and it's GREAT! 🤎
First of all, it's my first time ordering from this store, and I'm very thankful to the chat support for being so accommodating! I've read the page and had confirmation that the processing time will be 5–16 days. I ordered this on September 22nd and had it delivered to my place on October 5th, which is within the expected time frame. I'm happy I'm able to use it just in time for my cousin's wedding. I was hesitant to try a different type of frame, but I got a lot of compliments that it's good, and personally, I love this very much. Thank you, Visioneer! 🤎🤎🤎
Kendal Rimless (La Ultra)
This can be a valuable tool for anyone who spends a lot of time in front of screens, especially computer users.